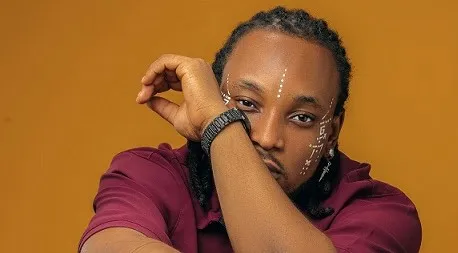 Ghanaian reggae and dancehall artist Epixode has teamed up with Afro-fusion band Santrofi to release a new hit single titled "O'bra". The song, which is a fusion of highlife and reggae, has been well-received by fans of both artists.
Epixode, known for his unique style of blending reggae and dancehall, brings his signature sound to the track, while Santrofi's infusion of African rhythms and instrumentation gives the song a fresh and distinct flavor.
The collaboration between Epixode and Santrofi is a testament to the growing trend of fusing different genres of music to create something unique and refreshing. With "O'bra", the two acts have succeeded in creating a song that is not only catchy but also has a strong message about the need for perseverance in the face of adversity.
In the song, Epixode urges listeners to stay focused on their goals and dreams, despite the challenges and obstacles they may face along the way. Santrofi's harmonies and backing vocals add a layer of depth to the song, making it both uplifting and thought-provoking.
Overall, "O'bra" is a testament to the musical talent and creativity that abounds in Ghana. The collaboration between Epixode and Santrofi is a welcome addition to the growing list of successful musical partnerships in the country, and fans can only hope for more collaborations like this in the future.