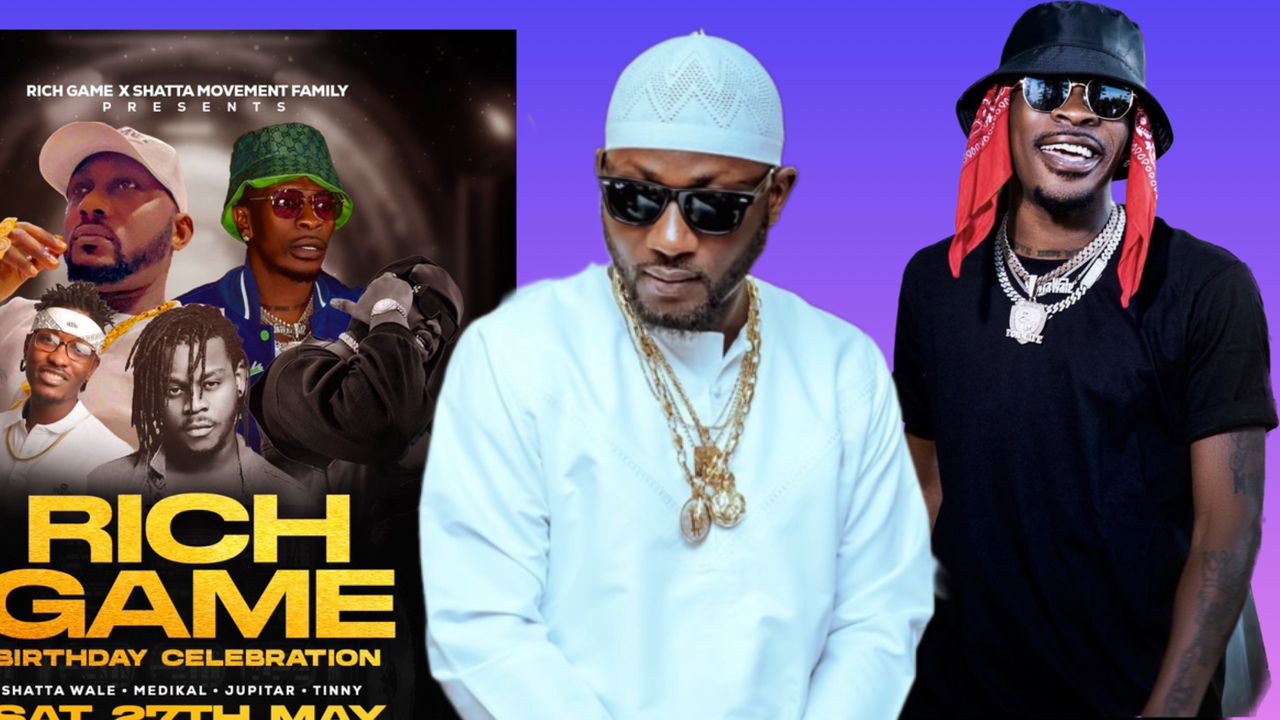 Meet Rich Game: Shatta Wale's Trusted Friend and Business Mogul from Kumasi
In the dynamic and ever-evolving world of music, having a loyal and trustworthy friend by your side can make all the difference. For Shatta Wale, that friend is none other than Rich Game, a prominent figure in the industry and a business mogul in his own right. Hailing from Kumasi, Rich Game has played a pivotal role in supporting Shatta Wale's journey to stardom.
Rich Game, known for his sharp business acumen and entrepreneurial spirit, has been an integral part of Shatta Wale's life since the early days of his career. Their friendship began long before Shatta Wale gained international recognition and solidified their bond through shared aspirations and a shared love for music.
With a keen eye for opportunities, Rich Game has carved a niche for himself in the business world. While his endeavors span various industries, including real estate and entertainment, it is his association with Shatta Wale that has garnered significant attention. Together, they have collaborated on numerous projects, both musical and business-related, fueling each other's success along the way.
Rich Game's contributions to Shatta Wale's career cannot be understated. From strategic partnerships to financial investments, he has played a pivotal role in shaping the trajectory of the dancehall artist's journey. Their synergy and shared vision have resulted in groundbreaking collaborations and memorable music releases that have captivated fans worldwide.
Beyond their professional endeavors, Rich Game and Shatta Wale share a deep personal connection. Their friendship extends beyond the glitz and glamour of the music industry, with Rich Game being a confidant and source of unwavering support for Shatta Wale during both triumphs and tribulations.
As a business mogul based in Kumasi, Rich Game has also made significant contributions to the local community. He has been actively involved in philanthropic endeavors, supporting initiatives that uplift and empower the youth in his hometown. By leveraging his success and influence, Rich Game has become an inspiration to aspiring entrepreneurs and an advocate for social change.
The story of Rich Game and Shatta Wale exemplifies the power of friendship and collaboration in achieving success. Their journey serves as a reminder that behind every great artist, there is often a dedicated and visionary friend who provides unwavering support. With his entrepreneurial acumen and commitment to making a difference, Rich Game continues to be an influential force in the music industry and a valued ally to Shatta Wale.